Mark
Pinhasov Film Composer
//


Record Producer
Streaming Now
on HBO Max / RTL+ - "Two sides of the Abyss".
Original music for the ARD thriller "Masurenkrimi"
Over 13 million people watched live the first two films on "ARD", breaking the channels record for a Thursday airing.
The CODE ft. Claudia Eisinger & Cosimo Mioreli
An audiovisual experience, live at Radialsystem Berlin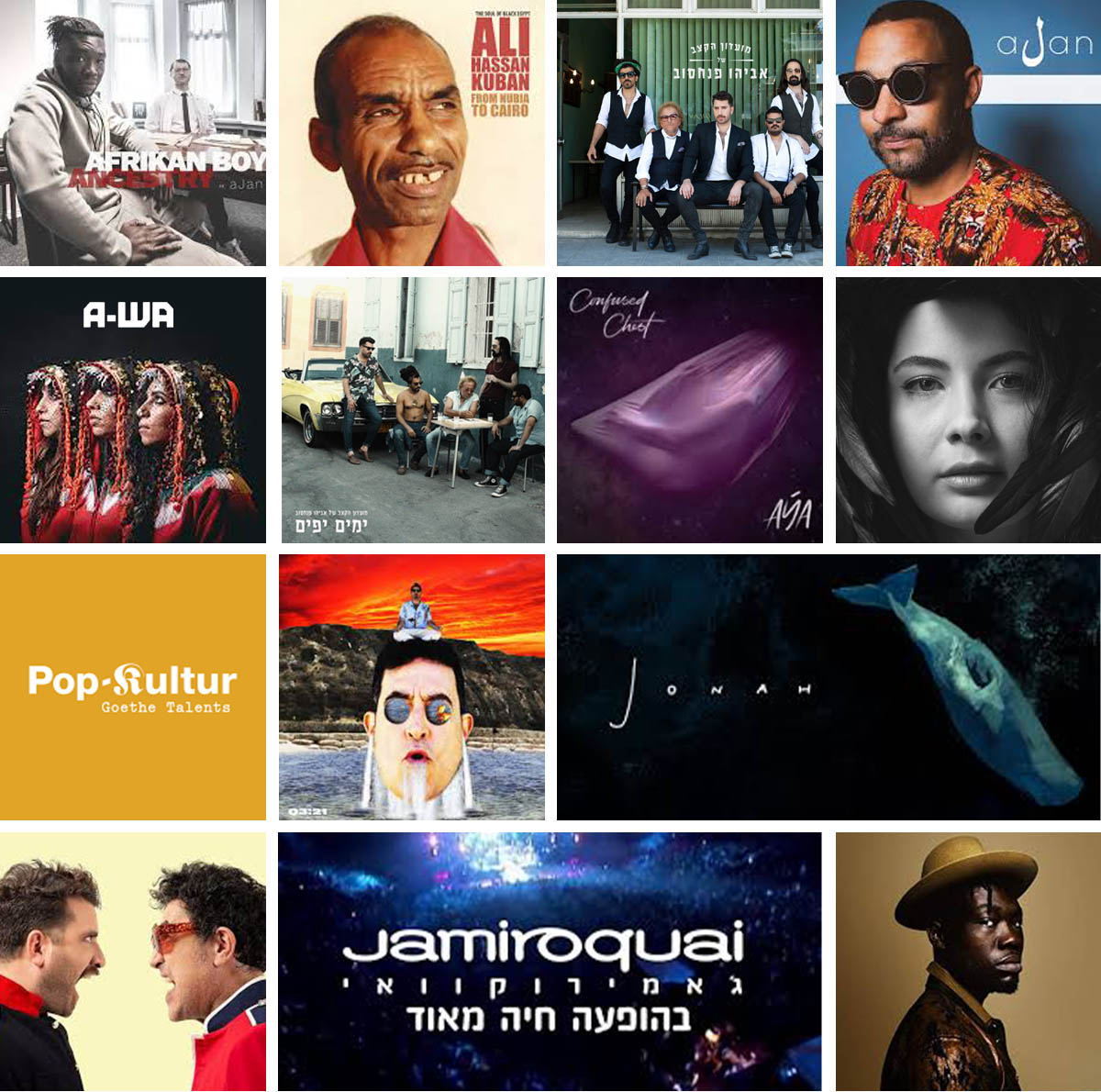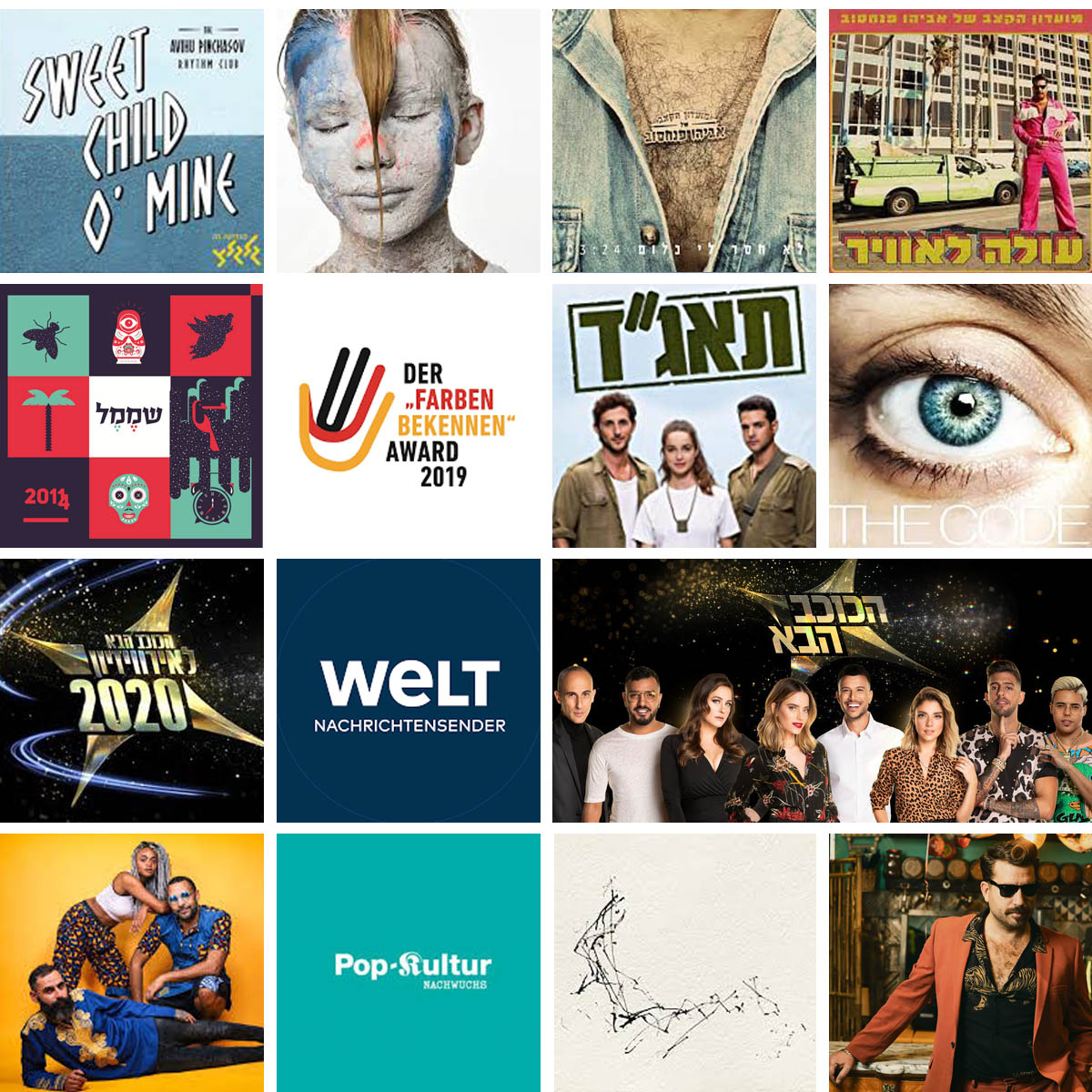 Cinematic Music
About
Mark Pinhasov is a Platinum selling record producer, film composer, multi-instrumentalist and co-founder of White Camel the Berlin based music company.
Mark has reached national prominence for co-founding the "Avihu Pinhasov's Rhythm Club", currently one of Israel's best selling and in-demand live acts. This led him to work with some of the country's legendary Artists, numerous international collaborations like Afrikan Boy and reworking of world music classics like Ali Hassan Kuban for Piranha records.
Mark's versatile musical landscapes cover orchestral pieces, electrifying guitars, addictive hip hop beats, atmospheric textures and epic breathtaking arrangements. Nevertheless his songwriting abilities produce infectious pop earworms and authentic folklore pieces as well.
"Musical genres are only a tool, I learned to crystalize their essence and use them as a clay for new creations. Blending different genres in a masterful way, is one of my fields of expertise.
Reaching mainstream Israeli audiences, I had to develop a sound that feels traditional and authentic but structured and packaged in an aesthetically up to date way. I developed The ability to keep the original taste of your grandma's "Pasta Bolognese" but turning it vegan and gluten free."
Twice, Mark co-wrote and produced the most played songs on the main Israeli radio station GalGalatz and produced the official 2021 Premier league championship song for F.C. Haifa.
He produced the warm-up act for the "Jamiroquai" show at Rishon Park. Wrote the theme song for the award winning Israeli TV series "Taagad" and Recently wrote music for the successful ARD mini-series Musurikrimi and the HBO series "Two sides of the abys", both directed by Emmy nominated director Anno Saul.
Innovativeness and originality are probably the most noticeable characteristic of his work.
"I love new beginnings! I am addicted to the empty canvas. I like to take risks, be constantly innovative, I adore beauty, aesthetics and rhythms that alter the heart beat."
info@markpinhasov.com



marchissio.com
sixfeetpalace.com
Credits
Composition, Production & Instrumentation credits unless stated differently.
2023 - Der Masuren krimi Films 5&6 | TV Mini Series | © ℗ ARD1

Directed by Frauke Thielecke

2023 - Two sides of the abyss | HBO Series | © ℗ WarnerTV/RTL

Original title track 'Time to sleep' ft. Schwarz and additional music

2022 - Der Masuren krimi Films 3&4 | TV Mini Series | © ℗ ARD1

Directed by Sven Taddicken

2021 - SCORING LAB | YouTube Series | © ℗ WHITECAMEL

15 Ep, series about Film Scoring and creativity

2021 - Der Masuren krimi Films 1&2 | TV Mini Series | © ℗ ARD1

Directed by Emmy nominated director Anno Saul

Starring Claudia Eisinger and Sebastian Hülk

2021 - SIX FEET PALACE ft. Cosimo Mioreli | Live from Radialsystem | © ℗ Lightgrid

An Audio-Visual experience

2020 - SIX FEET PALACE - THE CODE | Album | © ℗ W.T.T.N.W. Records

2020 - The Rhytm Club - Ole Laavir | Single | © ℗ NMC United Ltd

No 1. Most Played song on Galgalatz (Isreal's most popular radio station - 9.2021)

2020 - THE STAR OF AVIHU | Satiric TV Series | © ℗ Channel 5

2020 - Noel - Paradise | EP | © ℗ WhiteCamel Records

The debut EP of the Palestinian youtube sensation Noel Kharman

Release postponed

2019 - PopKultur Nachwuchs - "Obsessed with intuition"

Lecture on creativity, intuition and decision making

2018-2019 - PopKultur "Goethe Talent" | Goethe institut

Mentored "Goethe Talent", the Goethe institute international Talent program

2019 - Ali Hassan Kuban - From Nubia to Cairo | Re Release | © ℗ Piranha Records

Bonus tracks: Mabruk & Sukar, Sukar, Sukar (Remake)

2019 - Israel Brite & Avihu Pinhasov - Hilton | Single | © ℗ NMC United Ltd

2018 - Jamiroquai Live at RishonPark | Warm Up act | Sabres Media Group

2018 - Afrikan Boy ft. aJan - Ancestry | Single | © ℗ YAM Record & WhiteCamel Records

Nominated for the 2019 Berlin Music Video awards

WDR \ Cosmo Radio Hot rotation

2018 - AŸA - Confused Chest | Single | © ℗ WhiteCamel Records

2019 - Ajan - Opposite side | Album | © ℗ WhiteCamel Records

2017 - The Rhythm Club - Lo chaser li klum | Single | © ℗ NMC United Ltd

No 1. Most Played song on Galgalatz (Isreal's most popular radio station - 4.2017)

2017 - Haim Moshe, Guy Mar ft. The Rhythm Club - Tipa Ktana | Single | © ℗ NMC United Ltd

2016 - Taagad (Combat Medics) | TV Series | © ℗ YES TV

Directed by Zion Rubin

Co-wrote and produced the Theme Song

*The series was later re-directed by Ron Howard and released by CBS under the title "58 Whiskey"
Copyright © 2021 Mark Pinhasov